Community Involvement
Going beyond a service call
Pest control isn't only about controlling pests. It's also about helping the community, including fostering a deeper understanding and appreciation for entomology. We take our role in the community seriously, and we apply our knowledge, talents and resources to help our neighbors in any we can. And we don't just wait for customers to call us — we're always out there, looking on our own for ways we can help.
We're committed to community involvement. Here are just a few ways we've helped:
Educational Resources
Since the 1950s, Orkin experts have given free educational presentations in schools. We also partner with the National Science Teachers Association to teach the next generation about pests, including their natural place in the environment and the potential threats they pose to human health.
O. Orkin Insect Zoo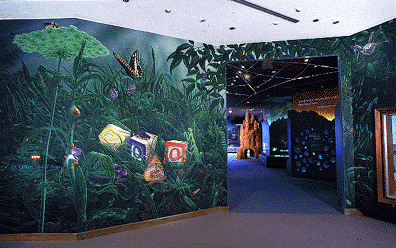 As part of our commitment to education, Orkin is proud to sponsor the O. Orkin Insect Zoo, located inside the Smithsonian Institution's National Museum of Natural History. Our multiyear partnership with the Smithsonian demonstrates the high level of trust and respect people have for our company and our people. Through this exhibit — the first sole corporate sponsorship of a Smithsonian exhibit – millions are discovering the important role insects play in our environment and the interdependent love/hate relationship that exists between bugs and people.
The United Way
Rollins® is one of the strongest United Way contributors within the entire metro-Atlanta area, thanks in large part to our employees. We're proud that our contributions help community members in need.
Helping After the Hurricane
In the aftermath of Hurricane Katrina, Orkin assisted the recovery by treating almost 100 mold-threatened homes. We also contributed supplies, emergency housing and compensation, and established a relief fund for those employees wishing to make donations. In addition, we took care of hundreds of Orkin employees affected personally by the hurricane.
In 2008, Orkin joined forces with Extreme Makeover: Home Edition to provide termite treatment services to two New Orleans families who lost their homes in a hurricane. The show built new houses for the families, and Orkin safeguarded them against termites, which are an excessive pest problem in New Orleans.